About Us
The Wolfe Pack Warriors is the new charitable division of the Wolfe Automotive Group.
Wolfe Pack Warriors derived from the Helping Hands grocery delivery initiative the Dealerships provided during the COVID-19 pandemic where we delivered 46,000 meals to our communities.
It is also expanding on the Wolfe Pack Warrior t-shirt fundraiser last September. We raised $3,075 in support of the Stollery Children's Hospital Foundation when 7 year old Kane Wolfe (Harrison Wolfe's son) had his second open heart surgery. Kane required a second surgery three days later to insert a pacemaker.
We encourage you to follow our story and join our journey as we raise awareness and funds for programs that are close to our hearts. You can stay up-to-date on all things Wolfe Pack Warriors by following @wolfepackwarriors on Instagram and Facebook
This month is mental health awareness month. Join us in 31 days of activities designed to connect you with those around you and encourage you to take a moment for yourself. You can learn more about our Live Well. Be Well calendar here.
Merchandise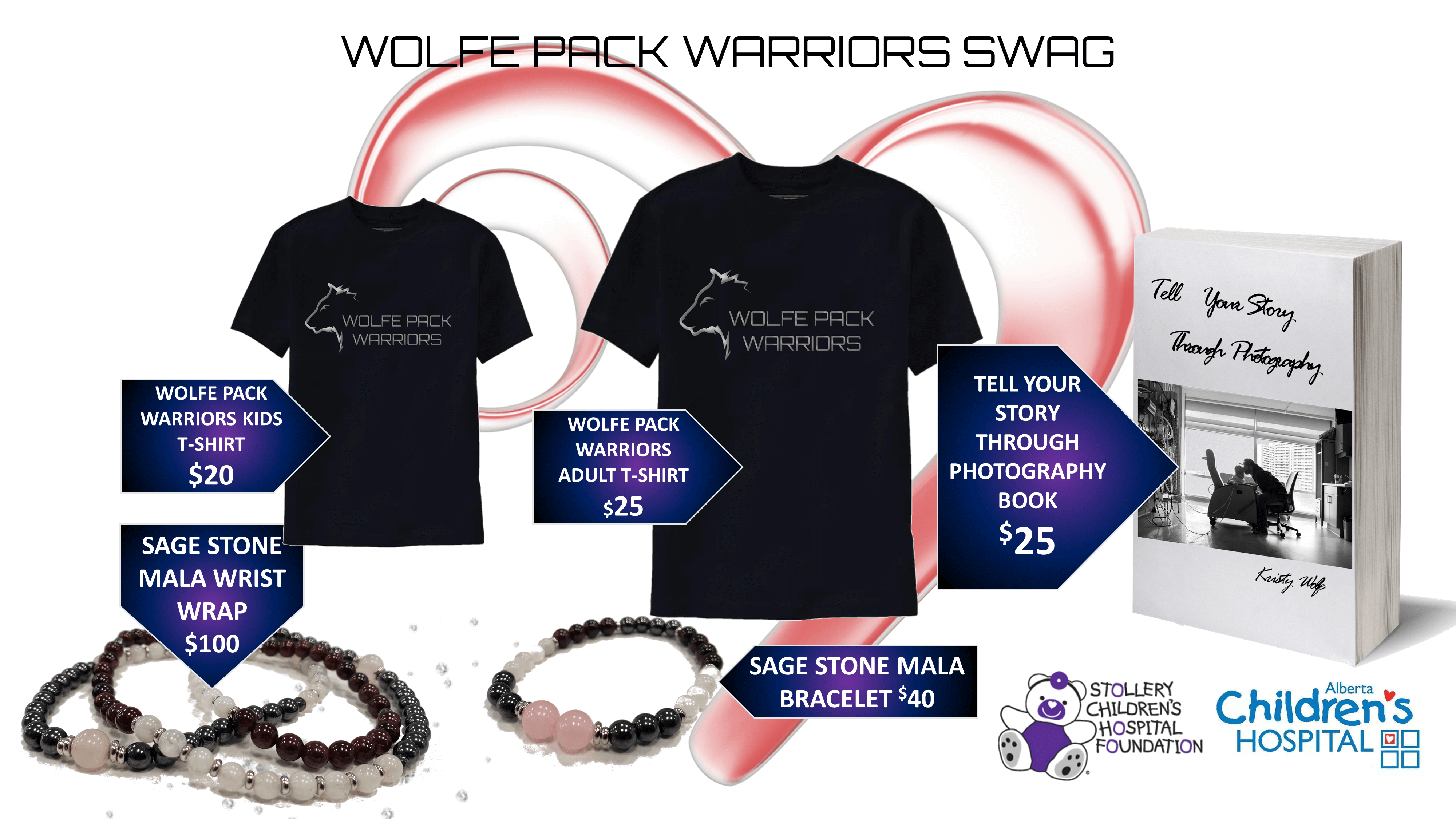 Events
Staying Connected​ - we are working on a number of ways to help our community stay connected with what is going on with the Wolfe Pack Warriors.
Calendar -​ including initiatives as well as staff, public and private events at each of our
dealerships. ​Here's the calendar link.
Follow us - @wolfepackwarriors on Instagram and Facebook
Join your local Wolfe Pack at one of our 5 locations